The KB Beginners PDF Course is the perfect first step for any trader keen to learn about the financial markets. This Technical Analysis-based guide is designed to establish the necessary foundations for a profitable trading experience.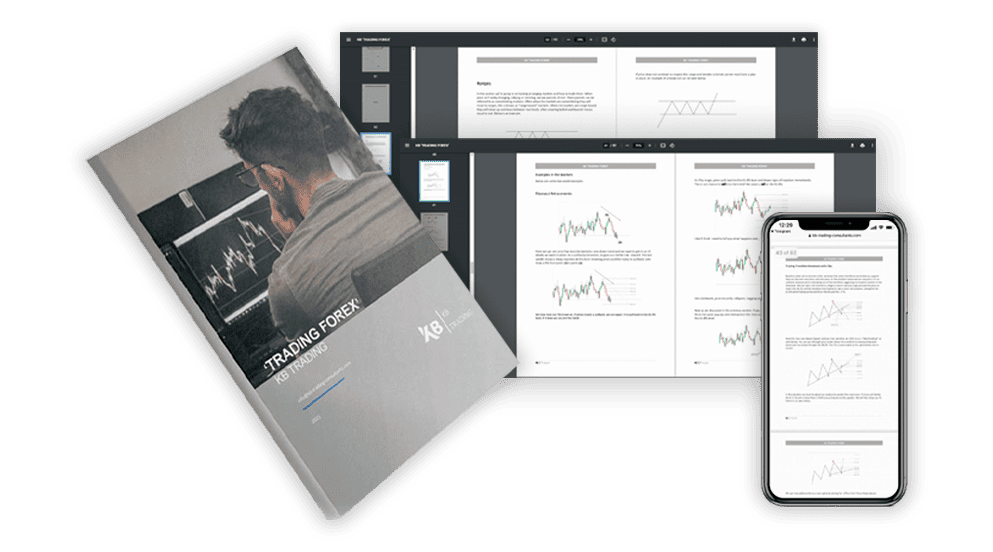 Currency pairings
Currency Correlations
What is technical analysis?
Candlestick Anatomy
What are pips?
What is a lot?
Stop and target basics
Candlestick Patterns
Support and Resistance levels
Support and Resistance zones
Trendlines and Trends
Fibonacci Principles
Moving Averages
Non-trending markets
SL & TP placement
Chart Patterns
Using economic data to mitigate risk
The Casinos Edge
Calculating Risk
Our course is contained in a PDF document.
Portable
No internet access requires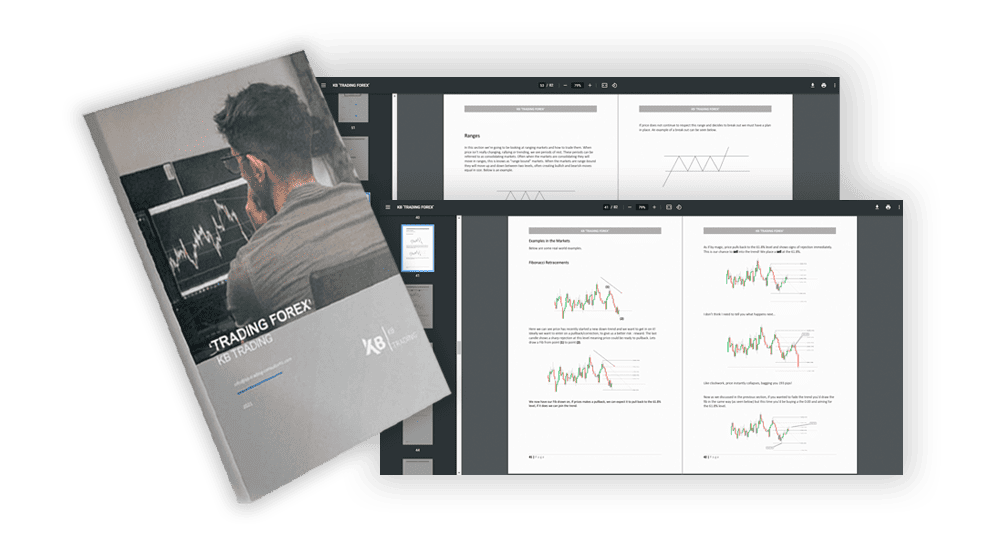 Lifetime Access Community & Analysis Pass
Get continuous daily support and join a community of like-minded traders, many of whom are now professional traders with eyes on the market at all times.
Community Chat Group Access
Daily Morning Live Stream
Analysis Group Access
Access to Previous Recorded Zoom Calls

10/10 Can't praise the KB team highly enough.
"The course is incredible and has everything you could ask for. My personal journey and knowledge has improved dramatically since investing into the courses."

Definitely worth it
"I took the beginner and advanced forex trading course from KB Trading and feel it has set me on the right track at the beginning of my trading career.
Anyone who has no experience or a good amount would benefit from taking this course…"

Excellent
"The course alone is great information and has helped me a lot, but the community groups and workshops with kb trading themselves have been incredibly useful. They are all supportive to beginners and experienced traders and are happy to help with any queries you may have.."

What more can I say than thank you…

"Not only have I grown as a trader, I've grow a brand new mindset I never had before. Back before lockdown I had absolutely no prior skill within the market, now I'm a profitably trader, trading my own capital."