KB Course Bundle
Taking things to the next level
The KB course bundle contains both our Beginner and Advanced Courses, designed to take you from having little, or no trading experience or knowledge and transform you into a knowledgeable and competent trader. Along with access to our telegram channels, this course will not only provide you with knowledge but also the support required to learn and develop.
Purchase Now
Currency pairings
Currency Correlations
What is technical analysis?
Candlestick Anatomy
What are pips?
What is a lot?
Stop and target basics
Candlestick Patterns
Support and Resistance levels
Support and Resistance zones
Trendlines and Trends
Fibonacci Principles
Moving Averages
Non-trending markets
SL & TP placement
Chart Patterns
Using economic data to mitigate risk
The Casinos Edge
Calculating Risk
Section 1 Trade Identification and Execution
Getting Setup (10:43)
Identifying Market Direction (35:28)
Mapping Market Structure ( 14:55)
Non-Directional Markets (20:38)
Non-Directional Market Patterns (35:10)
Trading The H&S 2 Ways (23:59)
Entry Confirmations (21:28)
Trade Example 1, 2 & 3 (08:17, 08:14, 09:14)
Section 2 Trade and Risk Management
Utilising The Trailing Stop (09:14)
Cutting Losers Early (20:39)
Scaling Into Winning Trades (06:13)
Building a Trading Plan
How to Gather Stats (10:24)
How to Backtest (11:36)
How to Achieve Financial Backing (11:41)
Inside Bar Failure Entry Confirmation (09:10)
Utilising ATR (09:30)
Pattern Recognition (12:19)
Prioritising Context (07:28
The Importance of Decision Making (21:21)
Consistency (10:00)
The Importance of Good Process (48:11)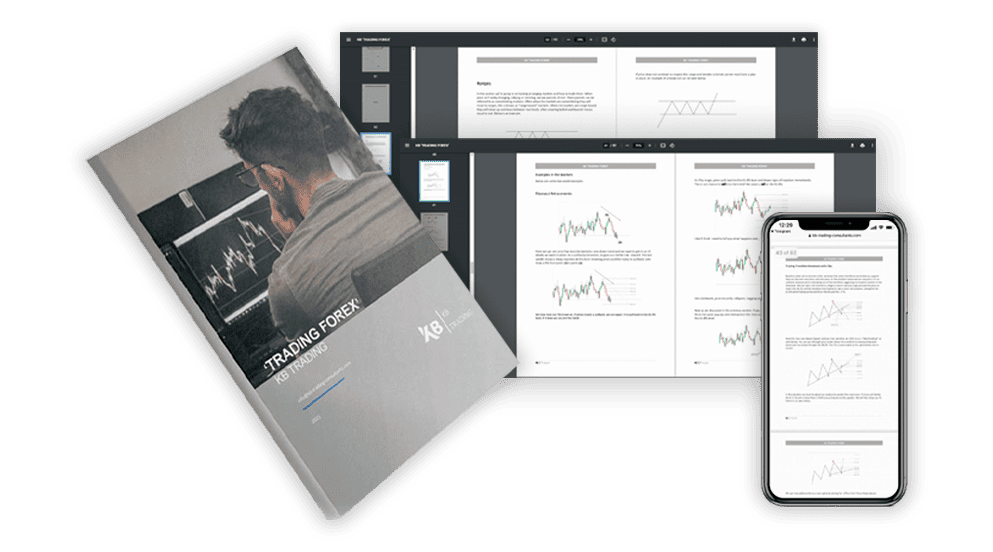 Our KB Beginner is contained in a PDF document.
Portable
No internet access requires
Our KB Advanced course is comprised of 24 videos
In-depth video modules
Chart breakdowns 
Trade Examples

Matthew is a student of KB, having joined back in 2020. Since then, Matthew has achieved 200k in proprietary funding, now trading full-time as well as playing football in Ireland.


Carl is 24 and from Sweden. He has been with KB since he grabbed the Advanced Trader in 2021 and since then he has achieved 2 x FTMO accounts and now trades full-time!

Max has been a member of KB since he picked up the Advanced Trader course in September 2021. Recently we were delighted to hear that he has managed to secure his dream car!


Ben is an FTMO Funded member of our Advanced Trader course. At just 18 years old, Ben is already well on his way to a successful career as a professional trader.